At Conexpo Volvo CE and Swecon introduced the tool I've been working on: Volvo CE Connected Load Out.
It has 3 main components:
The Copilot screen which is integrated in the loader (usually a wheel loader or an excavator)
A mobile app that the truck driver uses
Site office for overview, administration and planning
From Conexpo (The mobile app on the left which is where most of my contribution is):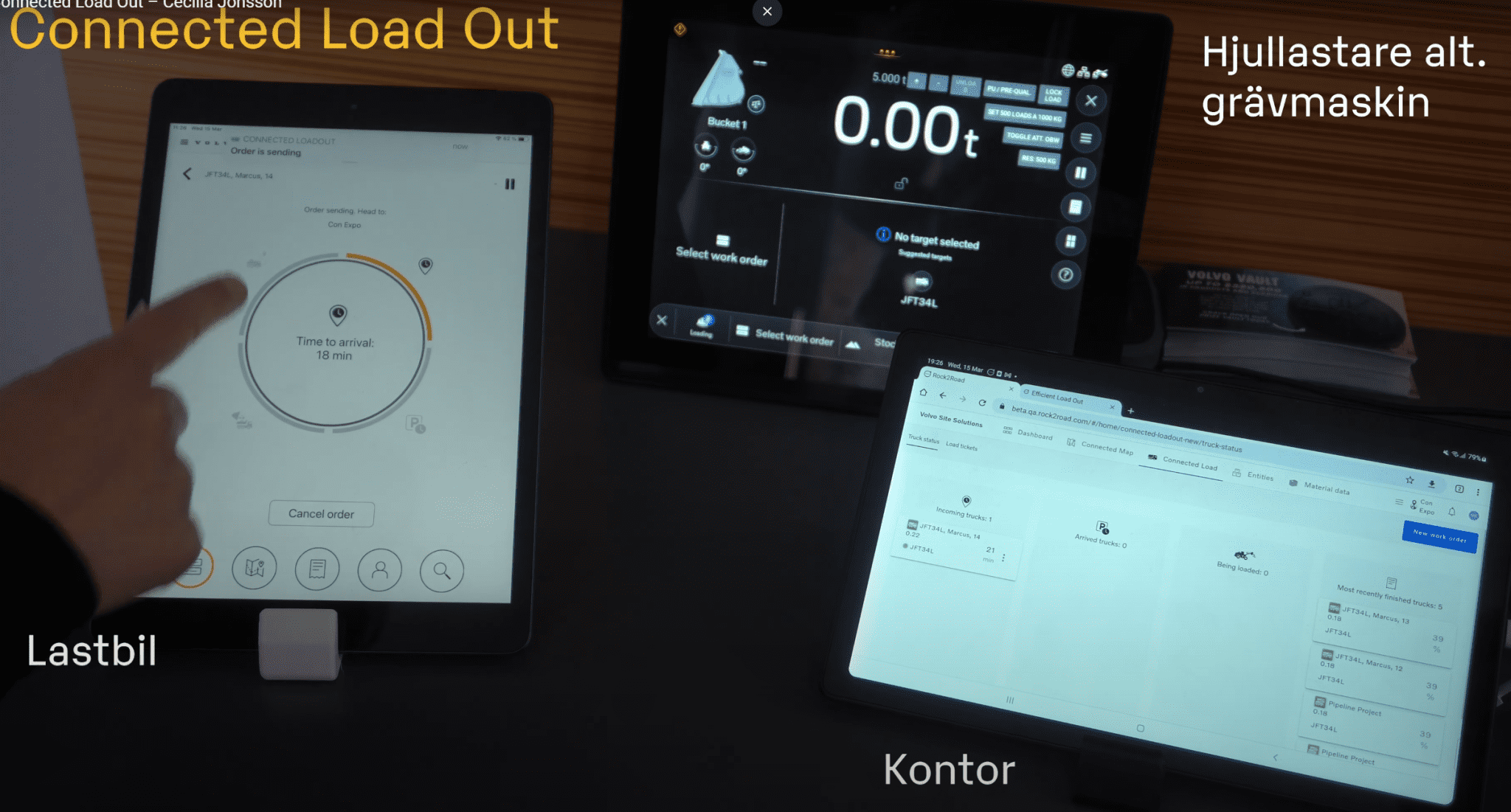 In short, it's all about moving material more efficient at querries. When you connect the loader, the truck driver and site office you know where the vehicles are and get better control on how to move material more efficiently. Great stuff really, and it will only get better.
How it works:
Connected Load Out connects and shares information digitally between loaders, site offices and trucks in one quarry. Load orders can be sent directly from incoming trucks via the Connected Load Out app to the loader's Volvo Co-Pilot. The loader driver can see an estimated arrival time and which material is to be loaded, which facilitates the planning of the work and reduces stress and the risk of errors. When the truck arrives at the workplace, the truck driver receives a notification in Volvo Co-Pilot and can summon the truck for loading and dispatch. A load receipt is created and sent to both the truck and the site office, so that the entire flow is visible in the Connected Load Out Office Portal.
Links: